Typical Boundary Descriptions
Posted by:
Admin
Tags:
Posted date:
20-09-2019

Typical boundary descriptions are in the parcels clause of the initial conveyance concerning the parcel of land. Unfortunately, the deeds do not disclose who wrote the parcels clause. It could have been the seller tasked with deciding where the boundary would fall, or the real estate agent selling the land on the seller's behalf, or the solicitor responsible for conveyancing.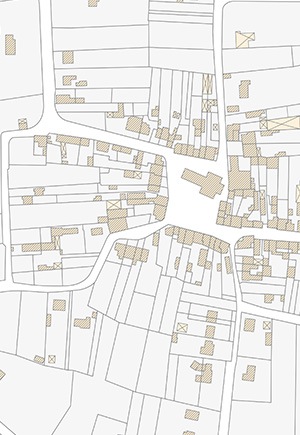 Examples of boundaries descriptions in the parcels range clause include:
All that piece or parcel of land in the parish of Smalltown in the county of Somewhereshire together with the dwelling thereon knows as Country Cottage...
Which provides information enough for locating property but not necessarily knowing the location of its boundaries;
Another example:
…Country Cottage having a frontage to Central Street of thirty-seven feet high and a depth therefrom of ninety-five feet…
This description offers a general plot size without revealing the shape of the land which could be rectangular, a parallelogram or any other quadrilateral. Such a description does not disclose any physical features that mark the plot's boundaries and the distance between the boundaries and each side of the house.
In traditional conveyances, a reference to the attached plan can expand the parcel clauses since words are not sufficient compared to the information conveyed in the plan. However, the plan is often not so high-quality as to provide a reliable reference. It was common to trace inaccurately from the Ordnance Survey map or merely to draw a sketch map and to match it to the conveyance. Such a trace or sketch can't reveal the exact position of the boundaries.
Since 1960, it is common to base the conveyance plan on the developer's plan of a housing estate, which is usually the drawing of the architect's design of the development. Still, the accuracy will rely on how well the builders can construct in the precise architect's guidelines. If they cannot, the developer's plan and conveyance plan will continue to mislead those who are not careful.
From the examples noted above, it becomes clear that boundary descriptions can be interpreted differently. This is why an expert opinion becomes crucial to establishing boundaries of many properties.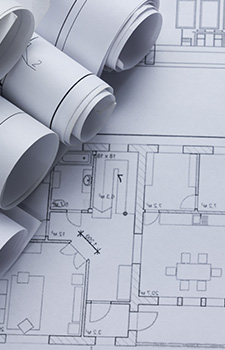 ---
For boundary disputes, expert witness services or party wall advice, you should consult an RICS Chartered Surveyor. If you would like to contact a Charted Surveyor in the Kent area, follow the link below.