RICS Expert Witness For Property Disputes
There are a number of instances where an individual or a business may require an expert witness for property disputes. If you need RICS surveys to use for evidence in a legal action, our expert works throughout Kent and the south east to provide expert witness reports.
Due to the number of processes involved before a transfer of a specific property, these exchanges often involve complex court processes. This often results in disputes and relating issues for commercial and residential property throughout Kent.
If a building or boundary becomes disputed, a property expert witness plays a role in giving an opinion that's based on knowledge, expertise, and experience. A surveyor can become a joint expert offering evidence or valuations to help resolve the matter.
Over many years of experience, Edward Prentice Ltd has shown sufficient capacity in offering property expert witness reports. This is due to the ability to execute the responsibilities effectively.
Our charted surveyor services are trusted to provide evidence that's independent, impartial and unbiased to the court. This service provides a report that can be used by a landlord or insurance company during the management of a residential property.
RICS Expert Witness surveys
Our expert is also in a position to provide advice on a range of claims and disputes around a property.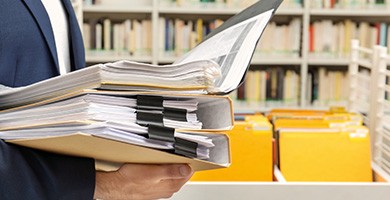 Property disputes can be matrimonial, commercial or between tenants and landlords. These include commercial property valuation, commercial property disputes, and professional negligence claims.
As an expert witness, Edward Prentice Ltd has presented evidence in courts in cases relating to situations where he had given reports. He has also successively represented defendants, applicants, objectors, and claimants.
Provision of Preliminary Consultancy Advice
Our property expert can help provide professional consultation advice throughout the Kent and London area. This is offered to the client and any other party related to the case. This includes the provision of a non-CPR compliant letter of advice and recommendation which is vital in guiding the client on the direction to take.
Fellow, Royal Institution of Chartered Surveyors

RICS Registered Valuer

Member of RICS Expert Witness Registration Scheme (EWRS No: 112)

RICS Accredited Expert Witness

Member, Academy of Experts – Providers of Expert Services

Associate, Chartered Institute of Arbitrators

Checked and approved by the Law Society as an Expert Witness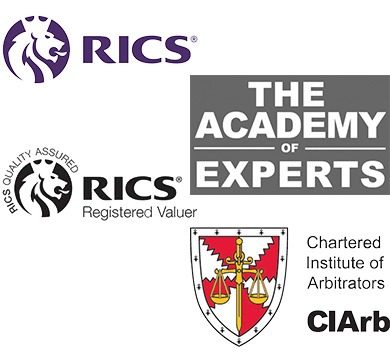 Prentice Resolution Services has also received certification having undergone further training on legal processes following the changes in the Code of Guidance for Experts under the Civil Procedure.
Kent Expert Witness Surveyors
Are you in need of a property expert witness in Kent or the south east? Contact us today and let us help you or your business with any property related issues. If you are a landlord or tenant who disputes the terms of a contract then maintenance surveys can be produced to support your case.
Our Expert Witness services offer evidence dispute resolution and surveying for cases involving the following:
Litigation purposes
Leasehold Enfranchisement
Matrimonial And Partnership Disputes
Lease Extension
Business Development
Rent Reviews And Lease Renewals
Building Maintenance
Compulsory Purchase
Professional Negligence Claims
Taxation Matters
Party Wall Disputes
Planning Reports
If terms cannot be agreed between parties involved in a party wall or land dispute, then appointed witnesses will be required. RICS surveyors provide authoritative expert witnesses as they offer key insights into building construction conditions as well as the property market.
As joint experts working with regulated bodies, an RICS surveyor can conduct building surveys and party wall evidence. The court will respect the surveys and expert witness advice since the surveyors hold accreditations recognised by the authorities.
Single Joint Expert (SJE)
A Single Joint Expert (SJE) is a professional assigned with creating a report to be addressed to the court. The evidence is offered on behalf of two or more of the parties including the claimant.
In cases where the parties fail to agree on the evidence, the court will appoint an expert witness or for complex cases, additional experts will be required to verify the evidence.
Fees
Once we have discussed your requirements and agreed to work with a client as an expert witness, we will agree to a method of calculating fees. The cost of our services is usually related to the time required to fulfil the activities necessary to complete an inspection.
Fees will generally be charged at a cost per hour basis as it is never possible to assess the time required to fulfill any particular report.
Following the expert witness report, any time spent attending court will be included within the fee calculation. Any further appearances in court will also be billed at the agreed rate.
---
Contact Prentice Resolution Services today on 01732 355 639 to discuss our expert witness services.

---