Fence Landscaping And Outbuilding Boundaries
Posted by:
Admin
Tags:
Fence Landscaping And Outbuilding Boundaries, Where Is The Boundary Line For Fencing, Who Owns Which Fence, Building Your Outdoor Building Along The Fence, How Close Can A Shed Be To A Fence
Posted date:
19-04-2022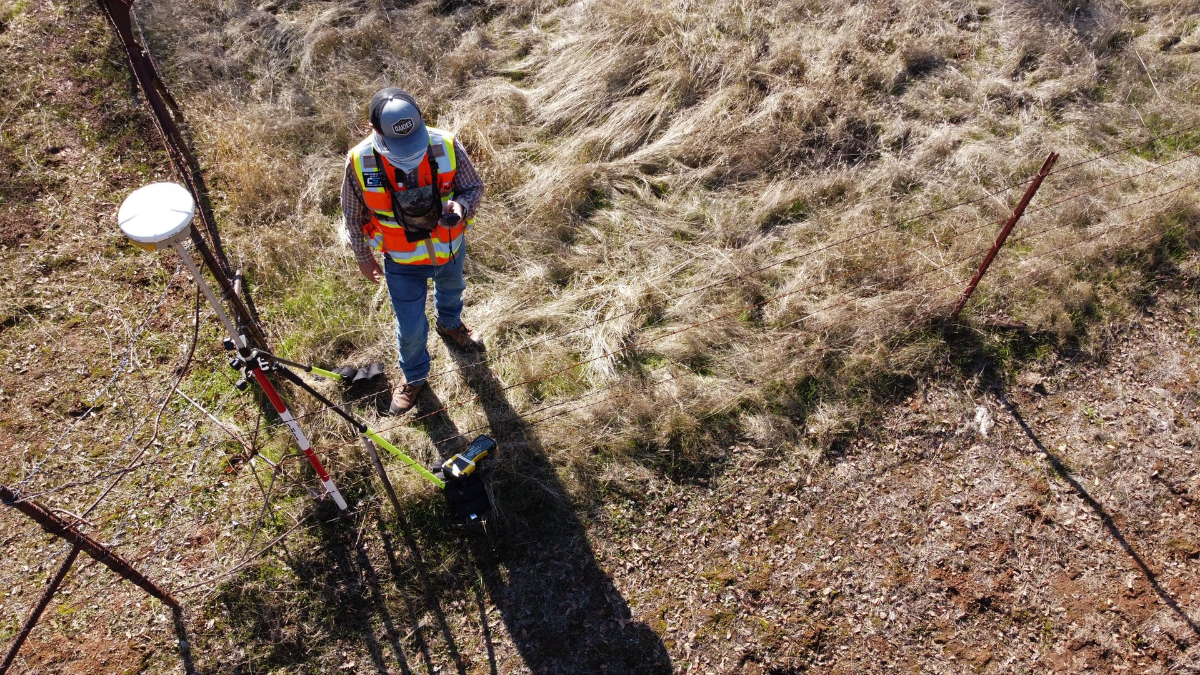 Are you looking for advice on Fence, Landscaping And Outbuilding Boundaries? We look at common considerations involved in boundary disputes.
If you are finding it difficult to decide where to draw the line for the placement of fencing, garden decking, or gates in your garden, look no further than this guide.
When it comes to abiding by the law and planning permissions, we suggest that you always contact your Local Authority for any questions concerning boundary or fencing lines.
Where Is The Boundary Line For Fencing?
A boundary can be a legal or physical separation of two pieces of land. Physical boundaries, for example, might be rivers or walls that are not necessarily the legal boundaries of that property.
It may also be that a legal boundary is not physically noticeable on the land but is apparent on legal documentation for that property.
The boundary of one's property can be presumed to extend to the centre line of a bank, ditch, hedge, river, or stream. If the natural course of the river or stream changes over time, so too does the property's boundary change with it.
If your property is registered, look to the title information for your land held by the Land Registry for any obligations to construct fences between two lands. On the other hand, if your property is unregistered, you may need to look at your property's Title Deeds for any information about the boundaries of your land.

You may want to build a fence for privacy or to create a garden specifically surrounded by fencing, but sometimes you are obligated to build one.
Failing to keep any pets within your property's boundaries, letting them trespass on other properties, or letting them cause a nuisance to a neighbour can result in having fines or claims for damages made against you under the Animals Act.
For land containing cattle, it is a statutory requirement for the Highways Authority to erect a boundary structure to protect others' safety from said cattle.

You can make an application to your local authority for permission to put up fencing if it is higher than is permitted. Your deeds will let you know of any agreed restrictions as to the height or positioning of hedges.
You may not need planning permission if a hedge is placed on a boundary. However, if it is let to grow uncontrolled and starts to obstruct footpaths or highways, then the Highways Authority can take legal action against the hedge's owner.

Who Owns Which Fence?
There are often marks in the shape of the letter 'T' that indicate the ownership or responsibility of a landowner to maintain and repair a boundary structure such as a fence.
These marks can be found on conveyance or transfer of property plans. The base of the mark will touch the line representing the feature that the landowner is accountable for.
If it so happens that someone builds a physical boundary between two plots of land, but they are not the legally responsible ones according to the Title Deeds, the ownership of that boundary is theirs to hold.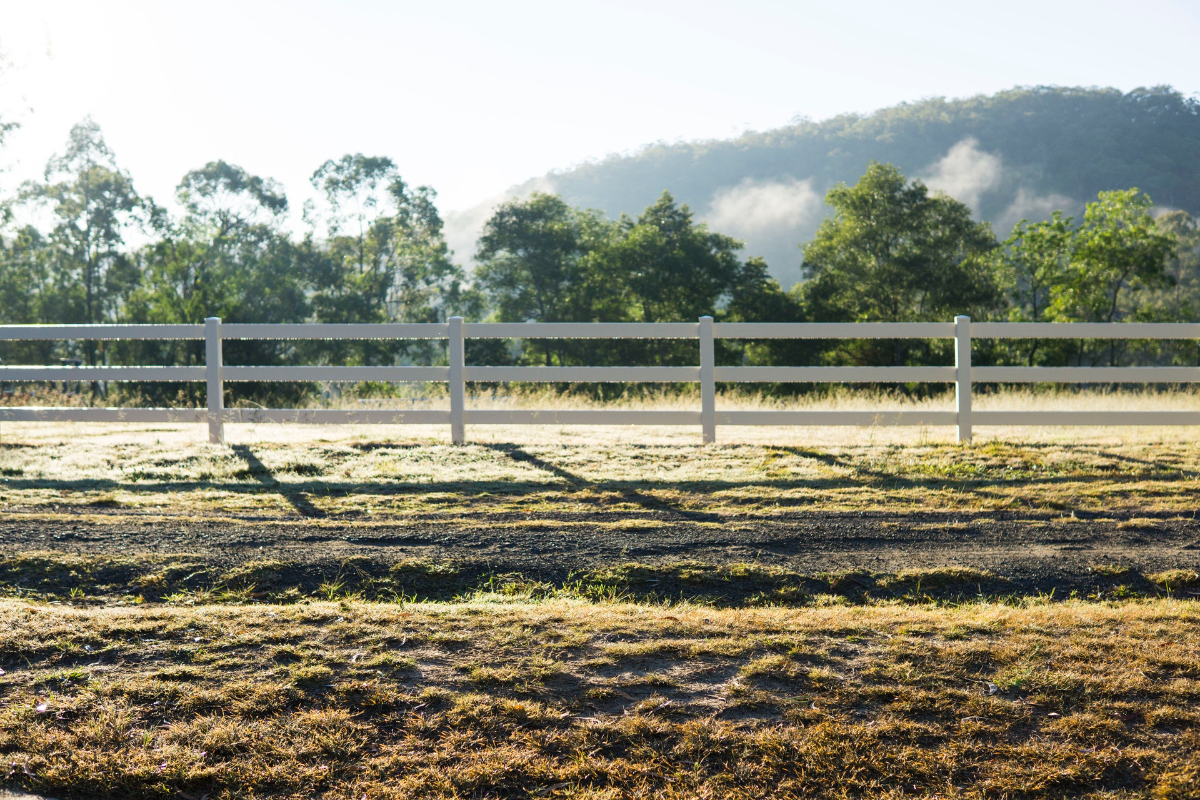 Typically, rows of terraced properties will own the fence on the left side when viewed from the road. However, the property at the far-right end of the terrace has the responsibility for all fences, not just the fence of the left-hand boundary.
It is up to the property's developer to decide whether the T marks are drawn on the left or right side of a boundary when preparing official plans.
There may be a letter H on the plans, which is simply two T marks put together. This symbolises that the responsibility of the boundary is shared between the two properties.
If this is the case, check the deeds and any information in the seller's property information form when the property was purchased, and check for who is legally responsible for fencing the boundary. It may be that both of you are responsible.

Building Your Outdoor Building Along The Fence
You may view your dream property as owning a shed or summerhouse tucked away in the corner of your backyard fence. But have you ever considered that doing so must first abide by certain laws and regulations?
For example, any outbuildings like sheds or summerhouses must not be used for domestic accommodation but are single-storeyed for storage or machinery.
There are legal requirements for building outbuildings close to a fence. Follow your local building requirements to install sheds where it is ideal, within the boundaries of your land. You can consult your Local Planning Authority (LPA) for code requirements to build your sheds.
They will provide you with specific measurements and council requirements, as the exact distance will vary from region to region in the UK. You will need to correspond with the freeholder if you are the leaseholder and want to know if there are any restrictions in the covenants and agreements of the property.

If your current neighbour is okay with you building a shed along a property line or a building wall, you could still be penalised by your local council for neglecting certain planning development rights.
These punishments can include fines, having sheds removed, and even disputes from other neighbours if you are infringing on their property.

How Close Can A Shed Be To A Fence?
When it comes to building a shed close to a fence, you must consider planning and building consent, including that of your neighbour.
You may require a building permit if your shed measures larger than 120 square feet. Before going ahead with any building plans, consult and call your local council to check if you require permission before proceeding. They may ask you to build a shed as close to 4 feet from a property line or 15 feet away from a fence.
As mentioned above, consider your neighbours when planning to put a shed close to a fence. If the shed overshadows their crops, plants, and flowers, they may want to complain to the council and create conflict between you.
You can report, object, and complain about a neighbour building a shed too close to your fence to your local council for the same reasons. Try not to be unreasonable with your planning because they may have to live with noise and disruption while your shed is being built, so be sure to share your plans with them beforehand.
Manoeuvrability is another reason you will want the space around the door of your log cabin, workshop, or shed, so be considerate to yourself if you want to use wheelbarrows or lawnmowers.
You may also want to consider how at-risk your shed may be of damp and mould build-up. If timber is your material of choice, preventing proper airflow between your shed and the fence line or property wall could result in horrible-coloured wood.
You must let your building have constant air circulation by either breathing through a vent or extractor fan or positioning it where there can be proper airflow around it.
You should use a dehumidifier and avoid decorating with non-porous paints and wallpaper. The space around your building can be used to treat it to prolong its life and enjoy the space for many years to come.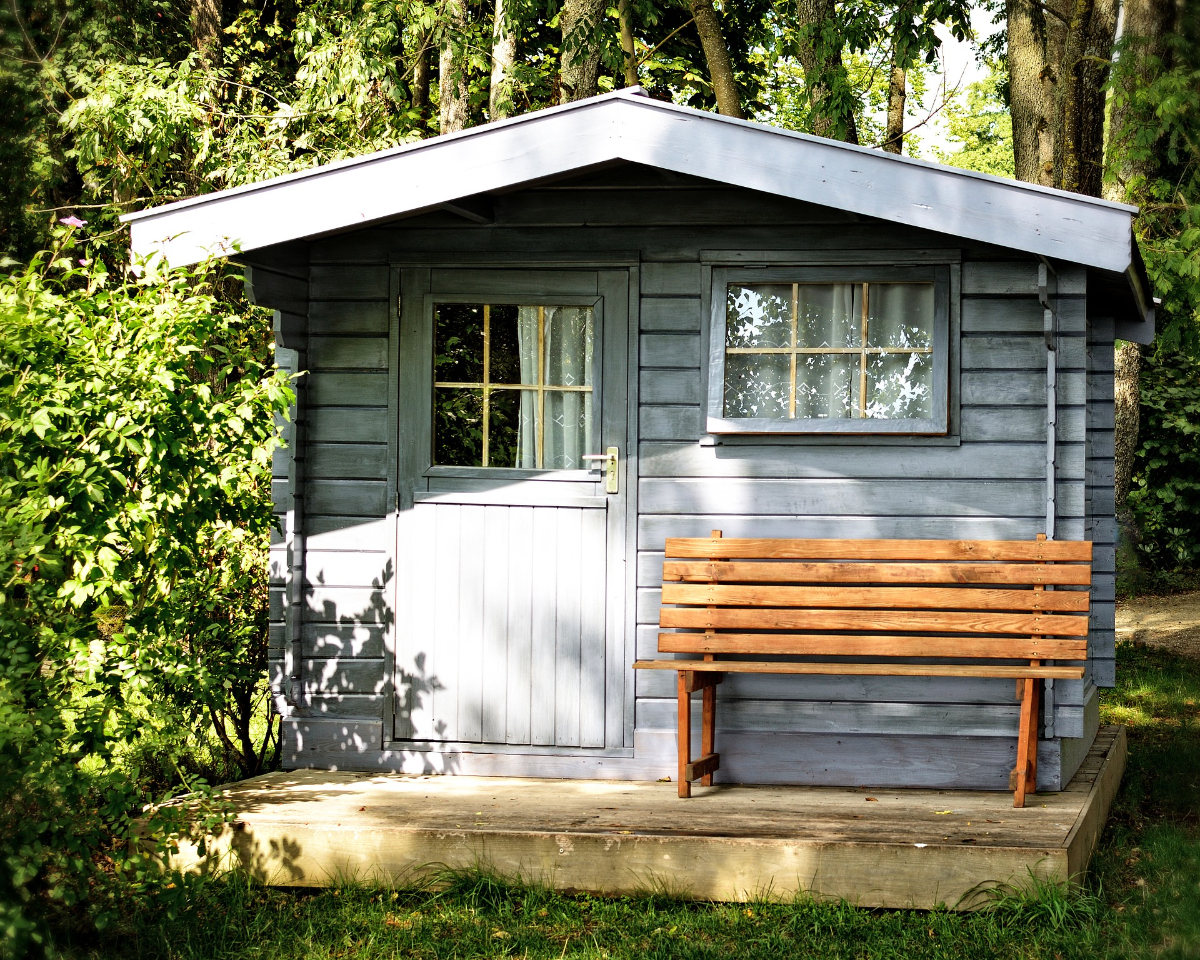 What Is A Party Wall?
A party wall is a divide between two owners' buildings, usually positioned with the boundary at the centre of the wall.
It can be a horizontal or vertical wall. If one property is taller than the other and the party wall continues higher than the other property, then the wall that does not separate two buildings is just a wall. Party walls are often featured in semi-detached houses, terraced houses, and most gardens.
Party walls are typically walls that are shared; however, if one of your neighbours does not consent nor agree to have one built and you insist on getting one, erect one entirely on your side of the legal boundary.
To avoid the risk of being accused by a neighbour of trespassing land, you must take great care to make it obvious to your neighbour and future owners of that property that the fence is erected on your side of the boundary line.

---
Do you have questions about resolving Boundary Disputes in Tonbridge, Kent or the surrounding areas? Would you benefit from the advice of a qualified RICS surveyor? Follow the link below to find out more.