Can I remove my Boundary Hedge
Posted by:
Admin
Tags:
Posted date:
05-03-2019

Hedges are popular among homeowners for their decorative appeal, as well as their ability to define and decorate property boundaries. However, they must be planted on agreeable property boundaries to serve sufficiently as borders.
Despite their aesthetics and practical versatility, they are often the cause of conflicts and disputes between neighbouring parties. Disagreements often arise regarding their maintenance or when their roots grow to the disadvantage of one owner.
Another cause for disagreements can be caused by the hedge growing too tall and blocking light from one of the properties. If ever you find yourself in such a situation, you have some legal rights that protect you from genuine nuisance or encroachment. Similarly, you are regulated by several responsibilities and restrictions.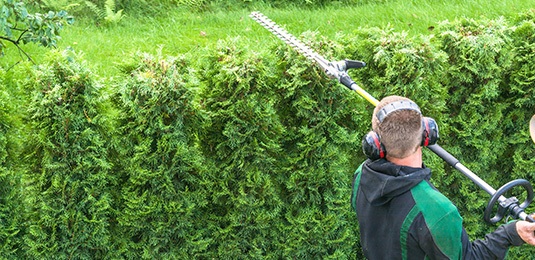 Your Rights and Obligations
Property owners have the right to plant hedges in their properties, and they do not have to ask their neighbours for permission if the hedges don't grow on shared boundaries. However, you must agree with your neighbours if you intend to plant hedges on the borders adjoining your property with theirs.
When you solicit for such permissions, it's advisable that you explain your proposal clear to your neighbour. If applicable, it's also recommended that you also resolve all existing boundary disputes. When such issues are cleared up and an agreement is struck, all parties assume the responsibility of maintaining the hedge from their side of the property. There really aren't any clearly set regulations and rules governing which side of the hedge you should trim when it acts as your boundary fence. The norm is those property owners just maintain their side of the planted fence. However, if property deeds lodged to the authorities include such agreement details, the agreement is enforceable. The law only comes in to resolve conflicts, and it is important to understand its position on the matter.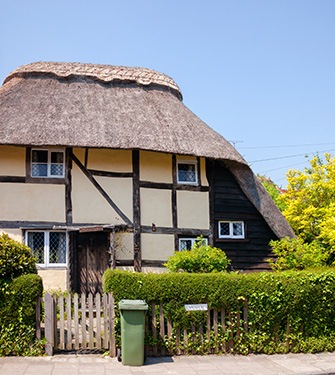 If you are planting a hedge on a boundary adjoining public property, such as a street, you will have additional obligations to fulfil. You must maintain it on two sides; yours and the public facing side, so that it may not obstruct streets and pavements.
Property demarcations are defined by boundaries on property deeds at the registry. However, everyday use and fencing often move such boundaries over long periods of time. Occasionally, neighbours can encroach on each other's territories, knowingly or unknowingly. The reasons for encroachment, be it a curving hedge or a temporary easement, are seldom recorded or reported. That always leads up to bitter conflicts when complaints arise.
In some parts of the United Kingdom such as England and Wales, the adverse possession rule exists. It allows property owners to acquire and legally own any property that has been within their possession for over 12 years as long as they were allowed to hold it by the original owner.
When property boundaries cause too much conflict, you can commission HM Land Registry for an investigation and consulting the initially registered title deeds. Even though different local authorities impose different fees for investigating boundary issues, you'll pay an average of £350 to have a determination of whether your neighbour's fence hedge is too tall or not and if you need your property protected from encroachment.
In general, property laws strive to achieve public order and fairness. They uphold property owners' right to own and develop their property. If you are dissatisfied with your neighbour's use or handling of hedges, fences or other common borders, you are within your right to launch complaints formally and give compelling reasons why such use should be allowed. However, always remember that it honours agreements between neighbours when such agreements keep general peace and public requirements. You should always strive to track, document and report all changes and conflicts in boundary agreements.