Boundary Issues When Buying A House
Knowing the correct boundary of a property is crucial. The ambiguity over its physical extent has an effect over many ownership aspects such as physical use, rights to repair, upkeep and access to the land. The resulting disputes over boundaries may lead to expensive legal action.
When you move into your new house, establishing the exact position of your boundaries is not always a priority. In the course of your conveyancing process, the solicitor ought to identify any boundary issues. However, there are three main steps in which you can avoid boundary problems.
Ask the solicitor to provide an official copy of the Land Registry title plan.
The title plan indicates the general boundaries of your property. The plan is based on large-scale Ordnance Survey mapping and therefore it is generalised in some degree, meaning it does not show the exact legal point of your property. For example, it may not portray small juts on the borderline or bay windows.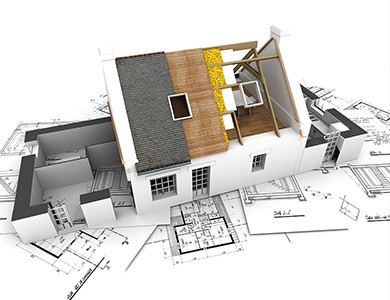 Compare it with the plan you have of your property.
If you can, ask the seller to clarify any differences before you sign the deeds and exchange any contracts.

Talk to the neighbours at an early stage.
Try to understand from them the position of the boundaries. You can also come to an agreement on the responsibility of upholding boundaries.
Expert Evaluation
If you and your neighbour have issues on identifying the exact boundary position dividing your lands, it would be better if you joined together to call a professional at an early stage. If you do it jointly, you will be able to get an unbiased opinion on your issues. Besides, it will show the strengths and weaknesses of every piece of evidence you have.
Also, it may show a perfect indication of how things may fall at trial on any event whose dispute has been taken to litigation. This should help you identify an alternative approach to resolving the issue and potentially saving yourself money, valuable time and avoidable stress.
Boundary Dispute Resolution Consultant
Boundary disputes are among the exceedingly complex law areas. Many people are unsure about the exact locations of their own property boundaries. Though it's commonly found along, or in an adjoining wall or fence, it can be difficult to establish the exact location and place responsibilities for the upkeep and maintenance.
If you have any boundary issues, the best thing is to speak to a specialist. You can reach our specialists over the phone or by completing our enquiry form. Boundary disputes are most commonly resolved by an expert surveyor who reflects on the Title Deeds to the properties and other several indicators like photographs, witness evidence as well as the property itself to determine where they believe it's the location of their boundary.
In most cases, boundaries differ. Many boundaries begin as a straight line but may change direction at some point, this may be because of reasons such as the installation/removal of adjoining items in the property's history.