Boundary Dispute Resolution Kent
Boundary issues among neighbours is a fact of life in England since there are no defined cadastral boundaries.
However, you need to live with your neighbours so it is important to seek practical property advice if you face a dispute. Dispute resolution helps owners of residential property agree to terms.
Documents in the Land Registry are covered by general rules and are based on Ordnance Survey plans. Therefore, these documents do not define the properety boundaries.
The body for the conveyances, pre-registration and transfers of the title should be listed in the lands register.
We offer boundary dispute throughout the Kent area. Follow the link to see all of the areas we cover.
Ashford
Canterbury
Dartford
Dover
Gravesham
Gravesend
Maidstone
Medway
Sevenoaks
Folkestone and Hythe
Swale
Thanet
Tonbridge and Malling
Tunbridge Wells
---
Property services
When you require advice about a residential boundary dispute, you will need to seek a solution before it escalates into a costly legal matter.
Ask our chartered surveyor to provide dispute resolution that both parties can agree with.
Contact Prentice Resolution Services today on 01732 355 639 to discuss your property dispute requirements in Canterbury, Maidstone, Tonbridge and Kent.
---
Alternative Dispute Resolution (ADR)
Legal advice and litigation has become a common solution to resolving many disputes or conflicts.
However the option of alternative dispute resolution is gaining favour amongst residential and commercial property owners.
Taking claims through he court system can become an expensive process. For this reason it is advisable that you seek out professional dispute services.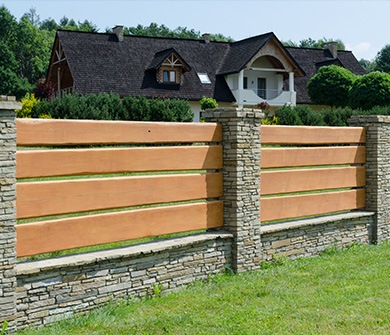 How Does Mediation Work?
An expert team working with a property dispute can mediate between two parties to find agreement over a boundary. Mediation allows clients to agree terms and for the requirements of both sides avoiding the more costly forms of litigation.
In many situations, when one has perceived an issue pertaining to the claims of the neighbour, they go see solicitors who will look at the land registry deed then contacts the neighbour.
They will then receive a response from the neighbour or their consultant. After a while, large fees will have built up whereas there is no real progress made in trying to resolve the underlying issue in a practical way. This will lead to stress for the parties involved.
What are the Advantages?
As there is no designated regulatory authority to residential litigation. It can be frustrating to know what steps to take towards resolving a boundary dispute. In this case, you might want to consult the expertise of an experienced charted surveyor.
If you are a landlord or a family living in a residential street, you may not have the financial backing to cover the solicitors bills. The law can be difficult to understand especially when insurance and contracts are involved. Issues such as new construction or dilapidations are confusing for individuals.
Arbitration using a skilled mediator can tackle any issue and seek agreements without including court action.
The main advantages of this solution includes:
Speed and cost:
This method of dispute resolution is generally quicker and loss expensive than attempting to pursue the matter through the courts.
Legal Advise:
A Chartered Surveyor is professionally trained to offer specialist advice on the issues that may arise. You can trust the experience that they bring to the issue to achieve a resolution that can be agreed upon.
Choosing a Chartered Surveyor
The members of the Royal Institute of Chartered Surveyors are allowed to provide services in the fields they believe to be competent.
Though they may use up to twenty different designations ranging from Arts & Antiques to Valuations, there is no title as a Boundary Surveyor.
For boundary resolution, you will need to find a chartered professional who is a specialist in demarcation and disputes. When approached by the owners of the properties, we try our best to approach the matter in a practical way.
Getting an agreement is a final object which can then be registered and all parties will be content with.
Our clients value our knowledge and experience in all aspects of boundary disputes. We work with landlords, home owners and business property managers to attend to their claims regarding property boundaries and party walls.
If you have failed to reach an amicable agreement with your neighbour, seek advice from someone who specialises in property issues. This is one of the important steps to undertake.
The title plan may not represent the exact positions of the property edge. Indeed, the Land Registration Act 2002 helps you to understand certain factors used to record and determine your boundary.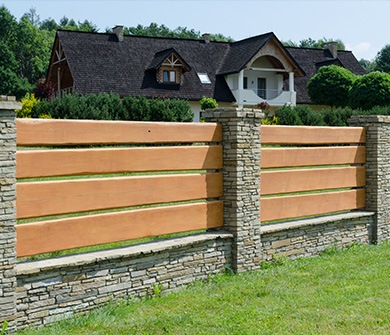 As a business owner
As a business owner, you can avoid solicitors fees and litigation claims with a mediator.
If you are a landlord or business owner involved in a boundary dispute, your time is limited. You do not want to be involved in a dispute involving court action that will take your mind away from an important project.
Mediation between your business and the people involved resolve any issue.
We want to help you to avoid the costs of hiring a solicitor or legal team. When the law is applied to commercial property rights and solicitors get involved, costs can quickly escalate out of control.
We offer mediation as a way for your business to avoid legal proceedings and give you peace of mind. Ask our team about dispute resolution in Kent.
Expert Witness
If an issue with property boundaries or party wall disputes require a professional to offer advice, a Chartered Surveyor is the most experienced person to offer an expert witness service.
They will be trained and selected by the RICS to offer an impartial expert witness report to the court.
Do you require advice to avoid litigation over a property dispute in Kent? Call Prentice Resolution Services today on 01732 355 639 to discuss your property claims.

---