Boundary Dispute Resolution Services

Tonbridge, Kent
Should you look for boundary dispute resolution services in Tonbridge, Kent, you may need advice from a professional chartered surveyor. One could use numerous online resources when searching for organisations or informed professionals providing legal services registered in England.

It is vital to seek out those authorised and regulated by the Solicitors Regulation Authority, often shortened to SRA.
Land boundary issues among neighbours is a fact of life in England since there are no defined cadastral boundaries in position. However, it is required to seek practical property advice and litigation from a professional registered in England if you face or report a dispute before matters worsen.

Dispute resolution helps owners of residential properties resolve any issues or disputes about your property between two or more parties and make a deal on some relevant terms.
Documents in the Land Registry are covered by general rules and are based on Ordnance Survey plans. Therefore, these documents/plans do not define property boundaries.
The registered body for the conveyances, pre-registration and transfers of the title should be listed in the Land Registry.
List of services:
Boundary Resolution Advice
RICS Land Surveyor
Ordnance Surveys
Surveying Services
If you have failed to reach an amicable agreement with your neighbour, seek advice from someone who specialises in property issues. It is one of the crucial steps to undertake during a dispute resolution.
The title plan may not represent an accurate position of the property edge. The Land Registration Act 2002 helps you to understand certain factors used to record and determine your boundary.
Contact Prentice Resolution Services today on 01732 313 053 to discuss your property disputes and requirements in Canterbury, Maidstone, Tonbridge and Kent.
We offer boundary dispute throughout the Kent area. Follow the link to see all of the areas we cover.
Ashford
Canterbury
Dartford
Dover
Gravesham
Gravesend
Maidstone
Medway
Sevenoaks
Folkestone and Hythe
Swale
Thanet
Tonbridge and Malling
Tunbridge Wells
---
Choosing a Chartered Surveyor
The Royal Institute of Chartered Surveyors (RICS) members are regulated members that provide services in managing and developing land and construction.

Though they may use up to twenty different designations ranging from Arts & Antiques to Valuations, there is no title as a Boundary Surveyor.
You will need to find a chartered professional specialist well-versed in the demarcation and disputes for boundary resolution. When approached by the owners of the properties, we try our best to approach the matter more practically.

Getting an agreement is a final object which we can then register, and all parties will be content with it.
Our clients value our specialist knowledge and experience in all aspects of the laws of boundary disputes. We work with landlords, homeowners and business property managers to attend to their claims and provide all necessary information regarding property boundaries and party walls.
---
Alternative Dispute Resolution (ADR)
Legal advice and litigation have become a standard solution to resolving disputes or conflicts between neighbours, businesses and commercial building owners regarding their house, property or personal land.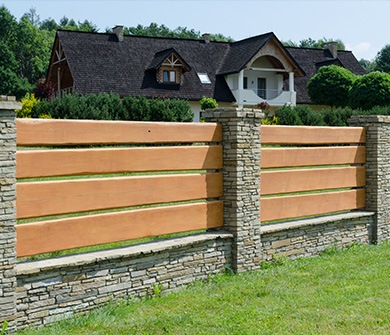 However, the option of alternative dispute resolution is gaining favour amongst residential and commercial property owners.
Taking claims through the court's system when a dispute arises can become an expensive process. For this reason, we recommend that you should seek out a professional dispute service that has a lot of experience with law in the industry to resolve the boundary dispute and explain your rights.
When going out to visit and view your new home, it would be helpful for you to check for any overhanging buildings or structures for any fences in unusual positions. Then make sure to contact your solicitor to check with them to see what has been included in the deeds.
---
Property surveying services
If you need assistance or advice about a residential boundary dispute, you must seek out and contact a solution before it escalates into a costly legal matter.

Ask our registered chartered surveyor to provide dispute resolution that both parties can agree with.
Contact Prentice Resolution Services today on 01732 313 053 to discuss your property dispute requirements in Canterbury, Maidstone, Tonbridge and Kent.
---
Expert Witness
If an issue with commercial or domestic property boundaries or party wall disputes arises, you will require a professional to offer litigation or advice about the laws to help you in resolving your personal case.
A Chartered Surveyor is the most experienced person to provide expert witness service. They will be trained in all necessary laws and selected by the RICS to offer an impartial expert witness report to the court. Your expert witness will ensure they gather as much evidence for your case.
Boundary Dispute Resolution Methods
There are many approved methods for solving legal boundary disputes that we use to assist our clients here at Prentice Resolution Services.
If you would like to find out more information about these services, please get in touch with us today, and we'll be happy to help. We understand how much boundary disputes can affect you, which is why we provide our customers with professional and high-quality services.
Stage 1. Expert Evaluation
The first step that we take to solve your boundary dispute is to do an expert evaluation. An expert chartered surveyor will assess the entire situation, including the sides of both parties involved in the dispute.
Then, your solicitors will write a report to give all the most valid reasons for the dispute, the inspection results, evidence and statements from both parties. If the evaluation settles the dispute, then the court will not take it to the next stage.
Stage 2. Negotiation and Compromise
During this stage is where techniques, such as mediation, are brought in. Finally, the expert chartered surveyor will listen to both sides through a statement and come up with a settlement.
The chartered surveyor will see the similarities and differences between the neighbours or commercial properties and what they want to achieve. If this doesn't work, the parties may choose to go to court, but we avoid this at all costs.
Stage 3. Expert Witness Report
If this case goes to court, this stage is how we help the court come to a settlement.
We will write an expert witness report with reasoning to the dispute and the arguments between both parties. Doing so saves the court's time and both parties' time to get the dispute settles quicker.
Contact us for Boundary Resolution Services
Ask our team about boundary dispute resolution in Tonbridge and Kent, and we will provide you with any of your required information or estimations of the cost.
We have a friendly team in our office that will always be happy to help. We can get hold of deeds, legal rights and the land registry for any building, office, and private road.
Call Prentice Resolution Services today on the number 01732 313 053 to discuss your property claims.
---