Advice On Boundary Issues
Are you in the middle of a dispute with your neighbour concerning land boundaries? Well, you are not alone. A majority of land owners rarely pay attention to specific details about their land after purchase, hence, miss out on vital aspects such as clear land boundaries. Some simply assume that their land boundaries run in a straight line along the edges. While this may be true, most times it remains just as it is, an assumption.

Despite advancement in technology such as Google earth satellite photos, street view and Land Registry plans, establishing an exact land boundary is not as easy as it seems. A chartered surveyor who specialises in land boundaries can analyse the information and establish clear boundaries between you and your neighbour's land.
We handle disputes involving adverse possession, rights of way, trees & hedges, nuisance neighbours, breaches to contract and land boundaries. Additionally, we offer professional advice on issues relating to Access to Neighbouring Land Act and the Party Wall Act.
Amicable Resolution
We act as a go-between to ensure you and your neighbour come into agreement terms without going to court.
This is especially important if you intend to;
Maintain a good relationship with them

Save money that would have been otherwise used in litigation

Save your precious time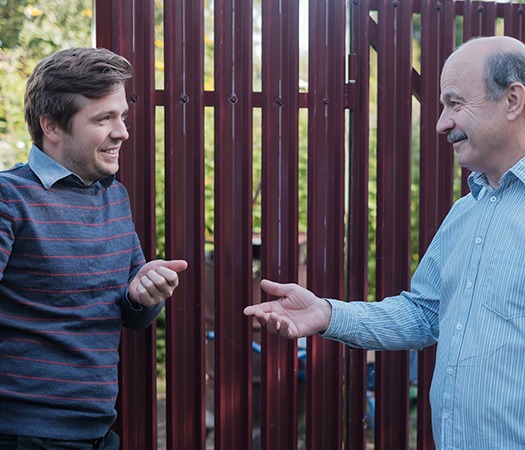 It can never be overemphasised as to how vital neighbours are. Not only can they look out for you and provide support in times of need, being on friendly terms with your neighbours can also improve the overall experience of living in a certain property or location.
With this in mind, it is advisable to try as much as possible not to step on their toes. This is one of the main reasons why we advocate for an amicable resolution before anything else. All we require is for you and your neighbour to agree to it, the rest is up to us. If you and your neighbour have already tried to reach a sensible agreement but failed; we shall take care of it. Our expertise in the field and past experience has enabled us to successfully handle numerous cases with a high success rate; your's will not be an exception.