Boundary Dispute Surveyor

Tonbridge, Kent
Edward Prentice Chartered Surveyor
If you require help with boundary disputes in Tonbridge and the surrounding areas of Kent and London, our boundary dispute surveyor can help.
Our principal Chartered Surveyor has a vast experience when it comes to addressing boundary disputes in a proactive manner. He has extensive experience of commercial, agricultural and industrial real estate consultancy and valuation work throughout Kent.
Our business focused on resolving disputes will help you deal with unusual property situations. Mr Prentice is known to have good interpersonal and communication skills, with a high level of commitment and ability to apply his lateral thinking.
Mr Prentice is your first point of contact for surveys, property litigation, planning advice and buildings reports.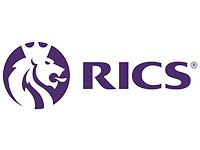 Resolving A Boundary Dispute With Neighbours
Are you involved in a boundary dispute on your street? Do you need an experienced opinion on your building plans? Disagreements and boundary disputes with your neighbours and other parties are common in England. Disputes may lead to a fallout and becomes difficult to resolve. Our chartered surveyors in Kent can assist in resolving issues.
Meeting your neighbours, moving and visiting your new home is an exciting thing. Disagreements and concerns over land boundaries with your neighbour are common. This may lead to a fallout and becomes difficult to resolve. Our experience can assist in resolving these issues before they end up in court.
Land and Boundary Disputes Resolution
Have you ever asked yourself what happens when your neighbours complain that your new wall is overlapping their land? They can also claim that your new house extensions disrupt the pathway between houses.
Such minor disputes can build up and finally lead to a party wall dispute that may involve a solicitor's letter and threats of court action.
The legal and other costs involved in this can quickly escalate and become enormous if not managed correctly.
If you have boundaries or party wall disputes with your neighbour or other parties, it is always advisable to follow the right steps that will help guide you to find agreement on the disputes.
Establishing who owns the land and property title can help you to agree terms and avoid legal action. A solution can be achieved by utilising the skills of surveyors.
An accurate survey can guide the outcome of a dispute between parties. A RICS registered chartered surveyor can ensure that all of the required people are included in access to the report.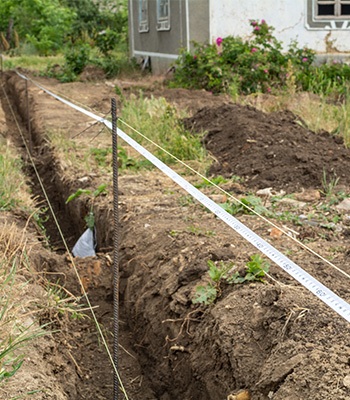 RICS Accredited Expert Witness
Our Chartered surveyor offers RICS accredited expert witness services throughout Kent including the following areas:
Maidstone
Gillingham
Dartford
Canterbury
Folkestone
Chatham
Ashford
Rochester
Sittingbourne
Dover
Margate
Royal Tunbridge Wells
Gravesend
Ramsgate
Tonbridge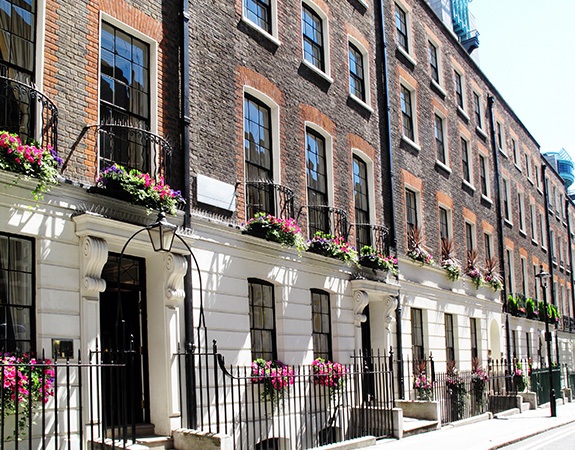 Dispute Mediation
An RICS Chartered Surveyor may be appointed by one side or as a Single Joint Expert in consultation with your neighbour.
The registered surveyor will deliver a professional and unbiased information about the position of the boundary.
If your neighbour delays and refuses to hire surveyors to settle the disagreement, you can take the next step by submitting an application to the Land Registry.
Our boundary dispute surveyor will conduct a thorough research and survey of the land and come up with a decision about where exactly the title lines are.
Our goal is to guide and mediate in disputes to reduce the need for solicitors and court action.
Practical Boundary Advice
Building surveyors offer practical advice to resolve boundary disputes in a way that is favourable to all involved.
A boundary dispute surveyor can help you find a reasonable solution without legislation.

Your land deeds or documents contain the details of your land registry plans. If your deeds remain unclear of the boundary, we can help you reach a practical solution before involving expensive solicitors.
Other Services
Edward Prentice offers a range of regulated surveying services including:

Commercial Property Valuation Surveys
Our surveyor can provide single building valuation surveys for commercial properties and land in Maidstone, Tonbridge, Canterbury and Kent.
We can provide valuations of an entire portfolio for various legal and business purposes. These can include sales and acquisitions, capital or inheritance gains tax, pension (SIPP), year ends accounts.
Landlord and Tenant Services
Modern lease documents are considered to be complex. Within the Practice, we can deal with such matters to help mitigate landlord and tenant issues.
We can provide advice and can act on behalf of either tenants or landlords.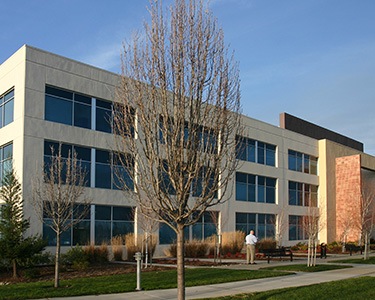 We can provide reports on particular terms and professional property advice if needed.
Prentice Resolution Services are the leading advisors for Chartered surveys in the south east. From our office in Tonbridge, we offer private survey advice for people looking to understand their position in disputes and how to avoid litigation.
Do you know your rights? Is your business effected by a dispute? We represent our clients wishing to avoid courts and tribunals relating to boundary disputes.
If you require surveys or regulation advice in Kent or London we can help.
For more information about our boundary dispute surveyor in Tonbridge and Kent contact our surveyor today. Email us today for a private view of your land. We can discuss your project and make you aware of your rights.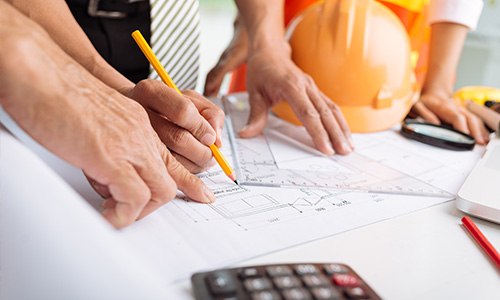 Prentice Resolution Services
5 Ely Gardens
Tonbridge
Kent
TN10 4NZ